Promote Your Musics And Videos Here!!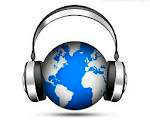 Promoting your music with Donzywap.Cf will give you and your music ultimate guaranteed awareness.
Likewise promotion of music, you can also get your videos promoted with Donzywap.
On Donzywap.Cf, we're dedicated at giving the best promotion of your music/video than any other blog/ website will. This makes us the best platform to promote your music, videos, mixtapes, gospel, circular and anything that as to do with Music
Normal Promotion Costs
An Audio ……………..….N2000

A Video …………….…….N3000

An Audio + Video ……..N5000

A Mixtape ……………….N3000

Donzywap Hype+ Costs

An Audio ………………….N10000

A Video …………………….N20000

An Audio + Video ………N30000
ABOUT Hype+ On the Donzywap.Cf Hype+ Package , you get Mass Promotions, not only on our blog but other partnering music blogs across Nigeria.
Through our cutting edge technology, we will also give you a massive promotion of your music everyday on the Hype+ package for the next 30 days on the following platform…
Twitter: In giving you the best in music promotion, we will Hype your music on twitter by @donshalchy and mention hundreds of twitter handles to download your music who will also be Retweet and thereby increasing your awareness. Amazing right?
Facebook: Your music will be promoted on different Facebook walls whose owners are partners of 9jafiles Page In extension, we will Hype your music on different Facebook pages we own.
Things to Note **In response to the questions we've received from different persons in regards to music promotions we'll like to inform you that your music post will permanently be on Donzywap (for life) no matter the promotion package you choose.
**You should take note of our submission terms which is right below this writeup. **Costs are negotiable. So far, it's only Donzywap.Cf that gives this kind of super and vigorous music promotions.
For further inquires or if you would like to promote your music with us, send an email to Ositadonzy@gmail.com
Submission Terms *.All tracks must be in .mp3 format *.All album art must be in .jpeg, .jpg or .png *.Sending of "branded" or "customized" tracks from any site is not allowed *.Only tracks done by you should be submitted (For copyright reasons) Donzywap reserves the right to reject a submitted track that fails to abide by our terms and conditions.
YOU CAN ALSO CALL OUR HEAD ADMIN ON +2348103699537